059 - The Naughty Show Gets Nasty
PodCRASH with That Chris Gore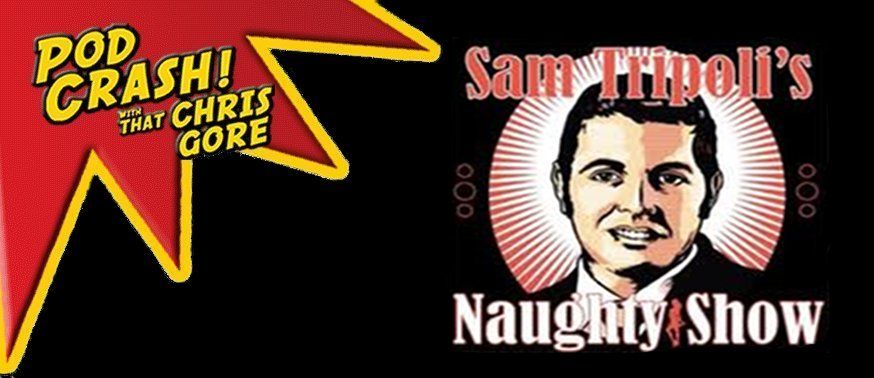 059 - The Naughty Show Gets Nasty  

Released: 12/19/12, Running time: 1:17:34, Recorded in Los Angeles, CA

The Naughty Show with Sam Tripoli is the perfect place to bring a first date… or Chris' biggest mistake. The conversation derails with talk of pleasing contests, Nazi zombies and an angry rant. Plus Caleb Bacon discusses the end of The Gentlemen's Club.
Also, if you're in Los Angeles on January 12th, check out PodCRASH Star Wars VII Smackdown LIVE! at iO West. Get your tickets here!
Crashed Podcast Info: 
Sam Tripoli hosts The Naughty Show, the #1 adult comedy party on the web! Featuring Vicky Pezza, Gareth Reynolds and a variety of guests ranging from comedians, adult film stars, actors, writers, musicians and more - BRING THE WOOD!!!
Hosted by: Sam Tripoli, Vicky Pezza, Jayson Thibault & Brian Redban

For more info: website: | Twitter | Facebook | Website

Listen, download or stick PodCRASH in your ear(s): iTunes, Internets, also available on Stitcher, and check out the Original Unedited Version. 
Say what?: "Do you drink blood?" "I can fit my arm up there!" "I love those little mini carrots." "It was like a clown car of cocks." "He was a tranvestite!" "I'm going to please you more than you please me." "It all comes out in the wash."

Let's get outta here! The audio from the end of this podcast came from "Constantine."
Podcast references: Jar-Jar Fruit Roll-Ups (here), Man School (here), Erin Darling (here), Evita (here), DeathSquad Studios (here), Kegel exercises (here), Vienna sausages (here), Ice House in Pasadena (here)

_____________________________________________________
Subscribe to PodCRASH on iTunes or listen on Stitcher, and check us out on YouTube. And please comment or write a nice review. Remember, being nice is the new mean!
gentlemensclubpodcast likes this
podcrashwiththatchrisgore posted this